Some may not understand the profound sense of loss that one feels when their pet dies. Often we are left unprepared and that's why Bit of Heaven was founded. We can make you feel a little better during this time of sorrow. The care and sensitivity exhibited by our staff is an integral part of our services. Once we are contacted, we spare no details to lessen the burden of grief. We make all necessary arrangements to transfer your pet and to follow your wishes.
The loss of a dog, a cat or any pet is a very personal matter. How a person copes with the loss and manages the final arrangements for the pet is very personal. Bit of Heaven Pet Cemetery offers the grieving pet owner the most complete range of services and products including pet burial, cremation, animal caskets, urns and pet memorial plaques.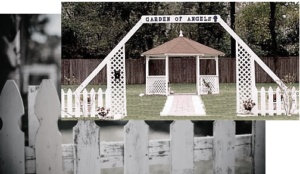 " In our gardens repose the remains of those that possess beauty without vanity, strength without insolence, courage without ferocity, and the virtues of man without his vices: our pets."
Lord Byron
Bit of Heaven Pet Cemetery offers the most complete range of services to fit any budget. By offering many choices and options we have tried to account for your personal and religious beliefs and help you through your grief and make these decisions less painful.

Phone: (281) 741-5147    Fax: (832) 230-8561    Email: info@abitofheaven.com